Meet Our Team
Jason launched his career with New York Life as an agent in the Kalamazoo area in 2008 after working in the mortgage industry for 11 years. In 2010 he transitioned to Partner, a role which entails hiring, coaching and developing new agents and management. In 2018 he was promoted to Senior Partner in the Michigan General Office. In May of 2020 he was promoted to Managing Partner of The Greater Detroit General Office. He presently works with the great team throughout Detroit and its surrounding areas.
Three-time recipient of the Leading Partner and Partner of the Year awards, he and his team have consistently ranked Top 50 in the company. Jason has been heavily involved in his local community as a member of Business Network International, The Chamber of Commerce and Freemasonry. Raised in the Columbus, OH area, he now resides in Canton, MI with his wife Abby and his two daughters.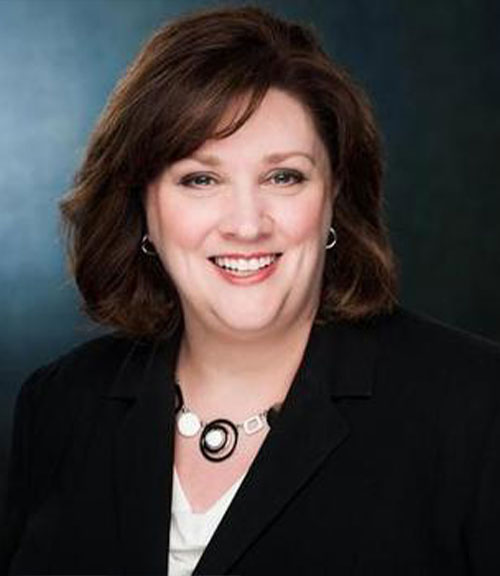 Shelley began her career with New York Life in 2008 in the Boston General Office as an Office Coordinator.  She accepted the position as Operations Manager in the Greater Detroit General Office in 2013.  Prior to that, she worked for various insurance companies as a manager in the New Business, Claims and Policy Owner Service areas.  She has an Associate's Degree in Business from Northern Maine Technical College.  Throughout her 30 year career, Shelley has earned insurance industry designations of FLMI, ACS, ARA, AIAA, AIRC, ASRI, ALHC and HIA.  Shelley and her husband Michael currently reside in the Greater Detroit area.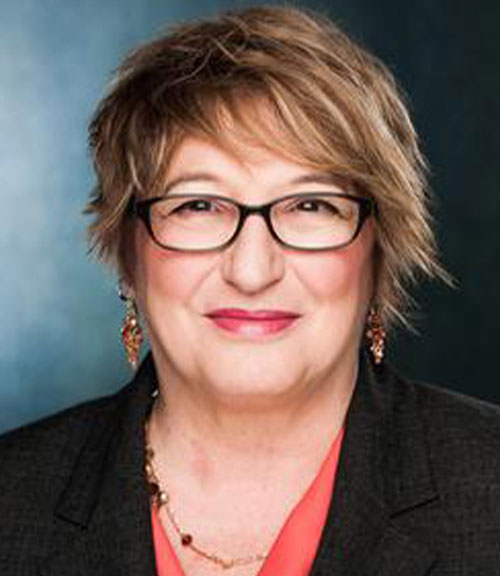 Linda began her career with New York Life in the Huntsville General Office as an agent. She earned her FINRA Series 6 & 63 registrations and continued her career as a Financial Professional for 7 years.  Fueled with the desire to help people and the love of teaching she accepted the offer into Management and in June 2014 moved to Michigan to join the Greater Detroit general office as the Sales Development Manager.
Prior to joining New York Life she pursued her love of biology and nutrition graduating from Mississippi State University with a Bachelor of Science Degree in Nutrition. She was accepted into a 15 month internship in Salt Lake City, Utah and upon graduation qualified to take the National RD exam.
She enjoyed a career as a Registered Dietitian for 30 years specializing in trauma and working in critical care units around the United States, finally joining ARAMARK Corporation where she held a corporate management position for 10 years finishing out her dietetic career.
In her spare time she loves gardening, partly to watch flowers and vegetables grow and partly to share the harvest with friends.  She currently resides in Berkley, MI with her dog Oliver and cat Grace Marie.
Bill started his career in Financial Services 27 years ago. After earning multiple sales awards in the financial service industry, Bill joined New York Life in March 2019 as a Partner. Bill is married to Lori of 26 years and has two sons Billy (22) and Austin (19). Long Term resident of Orion Township, MI.
He received his bachelor's degree in Business and Finance from Northwood University.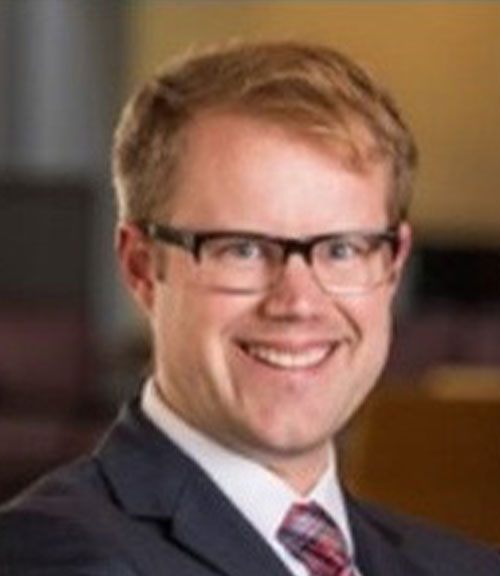 Eric is a Senior Associate, Director of Agency Standards and provides field operations and supervision support to the Michigan based field offices of New York Life. Eric was born and raised in Grand Rapids, Michigan and has worked in finance for the past 7 years including roles in both supervision and wealth management. Eric is a graduate of Aquinas College with a focus in business administration. He is a veteran of the United States Army, including one tour of duty in Baghdad, Iraq. Eric enjoys spending time with his wife, Lisa, traveling the world, and working on his motorcycle.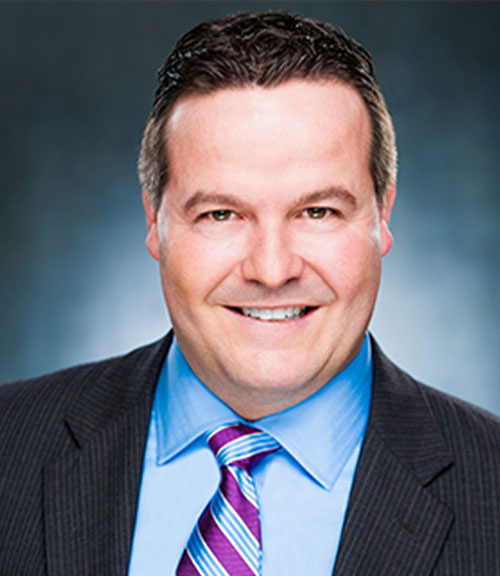 As an Investment Consultant, Scott Tagliareni works closely with agents and clients in Michigan, Ohio and West Virginia, conducting training workshops for representatives, working with them on case development, investment concepts and assisting with client meetings.  Scott is passionate about financial planning and has a particular expertise in portfolio construction and retirement income strategies.
Scott has been in the financial services industry for over 20 years, starting his career at Smith Barney where he had responsibility for institutional bond trading, managed accounts and individual account management. Scott joined New York Life in 2005, working with the RIS Third Party Distribution team covering annuity investments within the Bank channel. He was promoted to an associate wholesaler and traveled extensively in the field. In 2009, Scott's product responsibility was expanded to include both mutual funds and annuities while working with a mix of wire houses, independent and bank clients.
In 2010, Scott transitioned to the New York Life Agency channel working directly with the New York Life career agents, in both management and field roles. One of Scott's core beliefs is that an advisor should be "client centric" and is someone that a client can rely on to guide them through all stages of their lives (not just parts). In his current role, he is able to incorporate this belief when assisting agents with their practices.
Scott and his wife, Brandy, live in Grand Rapids, Michigan, and have two young daughters. Originally from New Jersey, Scott is a fan of the New York Giants and the New York Rangers.
Pierce Roth began his career with New York Life in 2013 as an agent in the South Florida General Office.
He achieved Executive Council in 2015 and wrote over 50 paid cases per year. He was recruited to join the Life Sales Desk in 2016 as an Internal Life Product Consultant where he supported the Pacific and North East Zones.
In January 2018, Pierce was promoted to Manager of the Life Sales Desk for the Western Region and ran a team of 6 Internal Life Product Consultants and 2 Internal APG Consultants.
Since May 2019, Pierce was moved to the Virtual Consultant team, where he manages 13 General Offices and works with 700+ agents.
Constantine is the South Central Zone Business Development Consultant helping to grow Worksite. He brings with him over 20 years of extensive management experience and the ability to influence sales towards increasing case rate and reoccurring premium.
Zourzoukis joined New York Life in December 2011 and has since achieved many of the company's highest honors. He achieved case rate leader in 2012, 2013 and 2014, Life Foundation award winner in 2013 and Centurion winner in 2013 and 2014. He made Executive Council in 2013 and was awarded Executive Council Premier in 2014.
Constantine attended George Mason and is working towards a major in English. He became an agent mentor in 2012 and continues in that capacity today.
Since 2016, Daniel Acosta has been working to protect and grow wealth for clients and their families.
Prior to joining the Sales Desk as an Internal Product Consultant, Daniel worked as an Agent out of the New Orleans General Office. In his time there, he specialized in helping small business owners and young families with their personal and professional insurance needs.
Since beginning his tenure as an Internal Consultant in April of 2018, Daniel has shown his eagerness to assist agents integrate the suite of Extended Care Products, which include Secure Care/My Care/Select Premier (LTC), Asset Preserver/Asset Flex and Chronic Care Rider, into their clients' financial plans.
Rob is a Corporate Vice President and Advanced Planning Consultant with New York Life Insurance Company, supporting agents as a member of the Virtual Consulting Team. Rob came to New York Life with significant experience in the areas of estate planning, estate taxation, and wealth management, providing him with an acute understanding of various complex planning techniques and the most effective and lucrative application of insurance as a means to effectuate them. Rob earned his J.D. from the Sandra Day O'Connor College of Law at Arizona State University and a B.S. in Justice Studies from Arizona State University. He is admitted to the State Bars of Texas and Oklahoma.